Hangala Group Donates Vegetables and other Food Items to the Tsumeb Community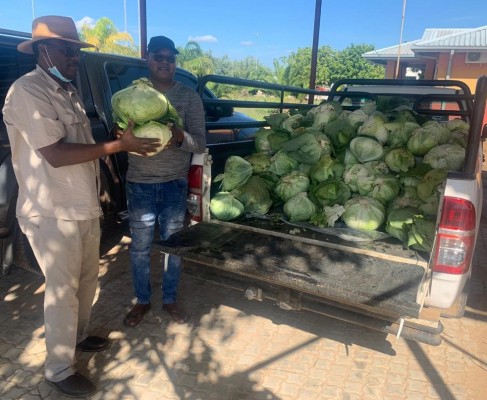 The Hangala Group through its agribusiness arm, Hangala Foods had the pleasure to donate vegetables and other food items from its Farm Ombanje to the Tsumeb Regional Council to be distributed among the pensioners and the less privileged of the Tsumeb Community. The donation was aimed at providing assistance towards some of the challenges faced by the nation as a result of the COVID-19 pandemic.
In the picture, Dr Leake S Hangala of Hangala Group and Mr. Lebeus Tobias of Tsumeb Regional Council.
Latest News

HangalaPrescient is a joint-venture company between Hangala Capital (the financial services arm of Hangala Group) and Prescient Holdings (a global investment management company based in Cape Town), es